HOW CAN YOU SUPPORT CABARET?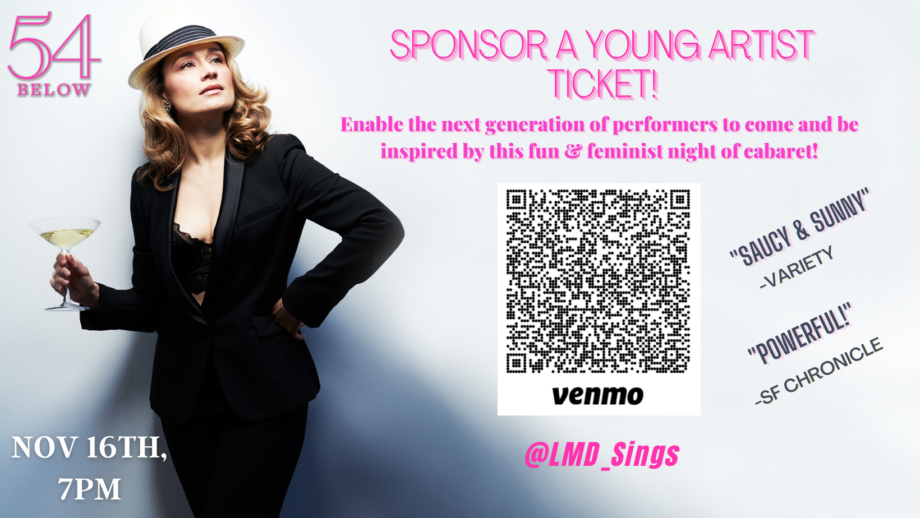 Lianne Marie Dobbs benefitted from growing up in an arts community that generously shared scholarships and mentorship opportunities.  For a performer, time in the classroom is just the beginning, and witnessing the sharing of new performer-developed theatre is key to creative development.
Your donation will give a young artist an inspiring night out – one that would be outside their budget without your help. 
To Sponsor: Scan the QR code above which will connect you to Lianne's official "Sponsor a Young Artist" Venmo Account (@LMD_Sings).  You will then see several payment options to donate $58 for the sponsored ticket. 
To donate any amount, use Zelle and directly send to Lianne (via LianneMDobbs@gmail.com), and the donation will go towards a sponsored ticket. Reach out with any questions!
Lianne will confirm receipt then email you a photo from 54Below of herself and the young artists, courtesy of Matt Baker Photography.
Thank you for considering this sponsorship!